Help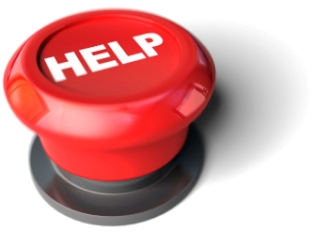 This website provides access to information about CUREE; our work, our staff and our partners. You can also access a range of resources from this site.
Registration - why bother?
Much of the material on this site is public and accessible to you whether you register or not. However, new material is much more likely to be accessible only to registered users or, for some stuff, if you pay for it. We aren't particularly happy about that but we were able to use a little bit of the income we generated from our work to provide this open public service. The change of government and the general public service context regretably means that we can't do as much of this now. Registration is easy and free but it also gives us some infomation about you which we can use in a variety of ways. Usually, this just means that we can send you notifications about things which we hope you will find interesting. Sometimes we can analyse our registered membership for valuable data. We don't give your details to anyone else and you can deregister any time. Two useful features, subscription and commenting, will only work if you have registered and logged in.
Navigation
We have provide several different ways to find your way about:
Subscriptions and comments
If there are topics or areas of work on our site which you would like to keep in touch with as we update it or add new resources, it can be a pain to remember to come back to check them out. This is particularly true if it's hard to predict when the change is going to happen. The easiest thing to do here is 'subscribe' to the page. A page can be subscribed if you see the word Subscription and the top of it. Clicking on 'subscribe' will open up a short menu where you can choose to be notified of a change to a) that particular thing (i.e. the page) or b) that category of thing (e.g. all pages).If you subscribe, you will then be sent an email telling you of new or changed versions of the thing you subscribed to. The email will contain a live link the page (or whatever) which you can then look at when it suits you.
You can change your subscriptions - including cancelling any and all of them - by visiting 'My Account' and clicking on the subcriptions tag. I'd be careful, by the way, about subcribing to a class of thing (like pages) because you might get a rash of notifications whenever we update any page. You can limit the quantity of stuff you get notified about from this page by clicking on the 'categories' tab on the subcriptions page and selecting just the things you are interested in (just secondary for instance, or just mentoring and coaching).
Views
At several points on the site, the material is gathered together in automatically updated lists, called views. The main examples of these are News, Projects, and Browse Resources. Because these lists are updated automatically, they are a convenient alternative to using Search. Search requires you to enter one or more search words or key terms and you may not know what that should be. So, for example, Browse Resources lets you look for stuff Alphabetically (by the first word), by Topic and by Phase (if you are specifically only interested in,say, early years). The lists are ordered by date (newest first) by default - except Alphabetically, of course, which is, err, alphabetical. However you can change this and sort by title and by some other things depending on the list. Most lists also let you filter by something - by choosing a term in the filter box - so then you will only see the stuff which matches that term. So you can, for instance, filter the topic list by 'leadership' (you have to click on 'apply' for anything to happen) which will show you material which relates to leadership. A lot of stuff is relevant to more than one category and we have shown you what other categories we have applied to any particular item. This will allow you to look for stuff in those other categories if you decided it might be more the kind of thing you're looking for.