Philippa's Blog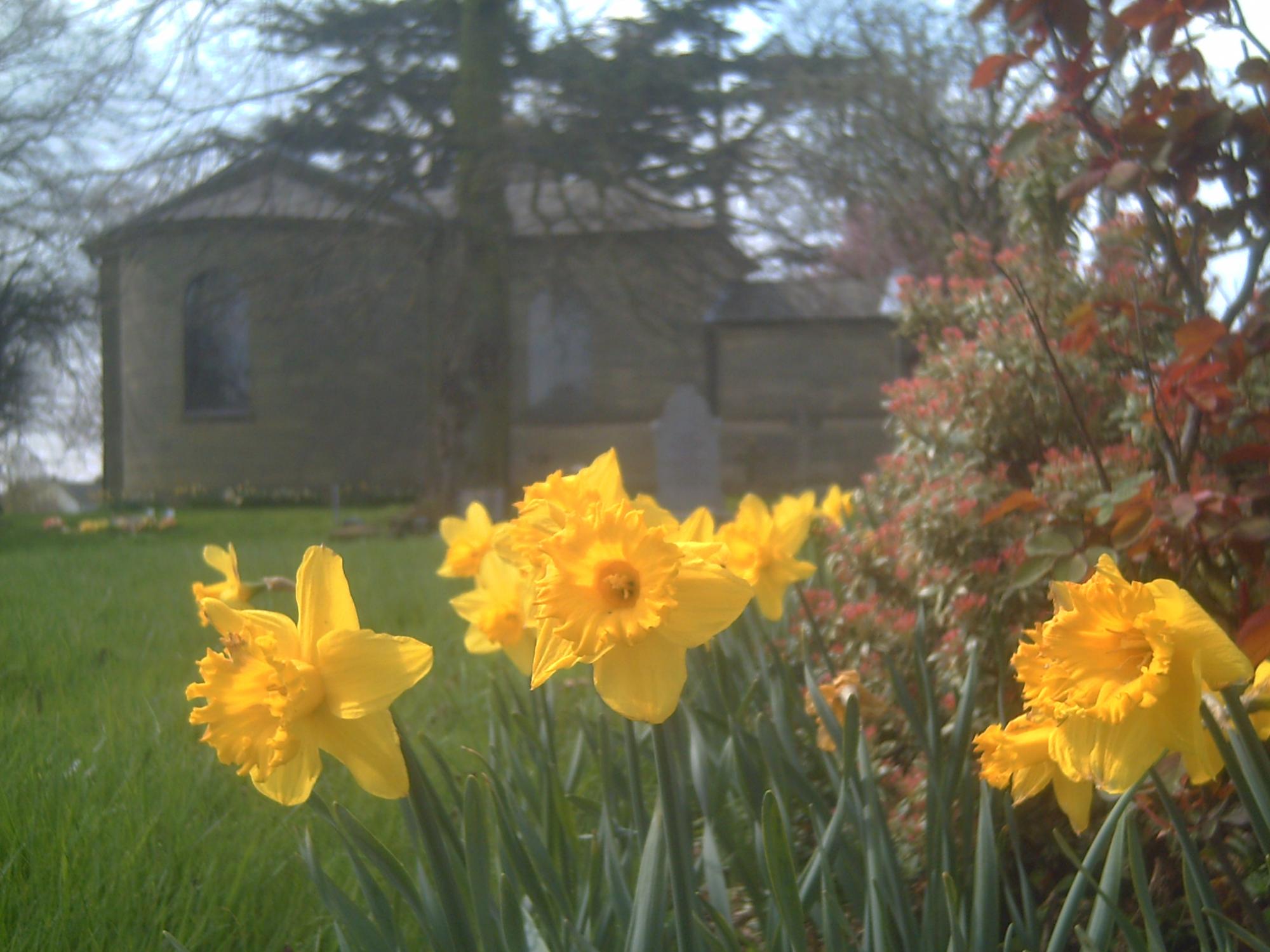 Here we are looking forwards to the glories of an English spring and an Easter break. It's good to have a rhythm to steady us in the turmoil of so much headline change in the education system. I was reflecting on the scale of the changes at a conference at the weekend as we analysed challenges facing the system and the areas of policy that might be holding us all back. Mathew Taylor from RSA properly (and entertainingly) pointed us towards the challenges of productivity – of meeting more and more needs with ever fewer resources. Where, he asked, are the engines for innovation that will help us straddle these competing demands? Which policies, I asked myself, get in the way of this? Here is a possibly controversial one.
I think the orthodoxy that it is only outstanding schools that have the right and/or the skills to support improvement needs challenging. First, it overlooks the very considerable talents and contributions of good schools who tend to be very self conscious about their learning journey towards excellence and so are able to make this explicit and accessible to others. Second, good schools striving for excellence are much more likely to be strong innovators than their outstanding peers. Third, helping other pupils, teachers or schools to succeed is widely understood as one of the best ways of learning something. Allocating the role of supporting others exclusively to those at the leading edge offers a sort of parable of the talents approach to the development dividend; to those that hath shall be given… The needs of young people and the paucity of resources mean there is simply no excuse for such a wanton waste of talent.
Philippa Cordingley - Chief Executive
---
Skein
We are delighted to see that the SKEIN service is meeting a real need. Six schools with new reports this half term tell us that our review of their approach to professional learning helps them make better use of limited CPD resources. A sponsoring local authority and two schools have noticed in particular that the reports generate convincing evidence for Ofsted of impact on pupil and student achievement.
Teaching Schools are looking for a different configuration to meet the needs across their Alliances. For them, we have set up SKEIN-Slimline. This provides teaching schools with a broad overview of the professional learning provision across the alliance augmented with some in-depth work in a sample of alliance members. This is a quick and particularly cost effective package. One pathfinder Alliance has already started and we are working with another. We are looking for two more pilot networks of schools to fine tune the group process for whom there will be a significant discount. Phone Lisa Bradbury or Philippa Cordingley to find out more or look on the SKEIN website
---
Opportunities and challenges in ITE
We have been keeping an anxious eye on the changes in ITE – through our partnerships with HEIs and the CPD we offer them, workshops with Training and Teaching Schools and by trying to keep track of the policy changes. We are acutely aware of the pressures on one and all – and also of the strong sense of opportunity – and risk. We are trying to focus on two issues in our responses – understanding the relationship between outstanding trainees and outstanding teachers and then how excellence in mentoring and coaching can help integrate ITE and CPD and propel everyone forwards on the journey towards outstanding. Click here for more.
Outstanding trainees to outstanding teachers
First everyone is clear about the need to support the development of outstanding teachers. The House of Commons Select Committee, participants in a workshop on the implications for outstanding trainees of evidence about challenging every pupil and school based tutors developing excellence in the quality of coaching and mentoring – all share the same ambition. But too much of the rhetoric about ITE fails to recognize the journey from outstanding trainee to outstanding teacher assuming rather that trainees can't really be outstanding if they aren't outstanding teachers a few weeks later…
The opportunities embedded within school based support for ITE
Second, we aren't grasping the scale of the learning dividend for schools and pupils from investing substantially in supporting trainees and newly qualified teachers. Too many teachers see their work as a mixture of common sense and particular tips and strategies. So they overlook the underpinning foundation of internalized and tacit professional knowledge. What many teachers call common sense is actually a complex mix of skills and practical theories about how to tailor teaching and learning to particular needs. Learning how to support trainees can make established "practical theory" explicit – and available for review and development. In Hattie's terms, supporting ITE makes professional learning visible and inexorable to the profession.
Making it work
So increasing the emphasis on school based support for ITE represents a massive opportunity. But it is an opportunity that will be wasted if everyone assumes that all that is needed is watching other people and doing what you are told. Like it or not, and complicated as it sounds, grasping the opportunity requires a pedagogy – a way of teaching teachers to teach emerging teachers. We've built this into our support for improving the quality of school based mentors – and into materials to help trainees and NQTs get the best out of them. Check this out at www.curee.co.uk/mentoring-and-coaching/effective-mentoring-and-coaching-suite/samples
---
Personalising CPD – summer 2012
As the summer term approaches some of you will be thinking about the increased scope for professional learning once SATs and exam preparation are out of the way. No doubt many of you will be planning CPD programmes for the next academic year too, with a keen eye on the emphasis in the new Ofsted framework on the quality of teaching and learning and the impact of CPD!
Tailoring CPD content to specific contexts
We have been busy delivering a wide range of our workshops in schools across the country this term as well as 2 more trips to Queens University, Belfast. What seems to be having a vey positive impact is making the research evidence really relevant to widely differing groups. Facilitating interactive workshops for a Masters modules on designing challenge into the curriculum one day, re-framing the evidence to meet the needs of all the teaching assistants in a primary school the next and then moving on to make it relevant to PGCE tutors helps us understand personalization of learning for staff very intimately. As you can see from these quotes the process is working:
"Thought provoking and rooted in concrete research evidence, the work of CUREE has inspired our team to reflect upon the way we work. Through a combination of practical tools and coaching methods it has enabled colleagues to consider alternatives and take risks in order to maximise successful learning opportunities for our pupils" – Nicole Fowles – DHT Stanton Bridge school, Coventry
"Philippa made the lecture fun and engaging. The insight from the different groups and the peer working was great! Thanks for an informative morning" – Maria Macdonald – Masters student Queens University, Belfast
---
The CPD team at CUREE are committed to making every session and workshop even more successful than the last through responding in depth to participants' specific needs, so take a look at our web-site to see the summer term CPD programme. Contact Lisa.Bradbury@curee.co.uk for further information
---
Driving Learning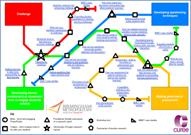 Matching evidence to school priorities through routemaps.
We are delighted that we are running an event with the National Education Trust (NET) which focuses on using research and evidence for better learning. The half day session includes:
the chance to hear from two schools who have used route maps
a session with Philippa and Rebecca exploring the key evidence behind route maps
input from an expert in the use of evidence in Finnish schools
discussions opportunities to share practice and consider the implications for practice
The event will be held at Oathall Community College in West Sussex from 9am-1pm. Please contact Rebecca.Raybould@curee.co.uk for further information.
---
CPD Quality Rating
CPD providers and the schools that use their services have a mutual problem. How do schools find out what is on offer and how can they trust its quality? CUREE, in partnership with the Good CPD Guide can now solve both those problems - providing schools with a valuable free service and enabling CPD providers to demonstrate the quality of their work in ways that matter to schools.
The QR service draws on our extensive experience of studying what makes effective CPD; from international research and from our own extensive evaluation of a large sample of CPD providers in England. This we have distilled into a set of principles, benchmarks and standards against which we can rate your provision and supply you with an objective badge of quality. Your rating will be shown against your free entry in the Good CPD Guide – an independent service, run by a trust, and the successor to the TDA CPD database (which has shut down).
The service is quick, efficient and unbureaucratic. Unlike most similar services, this is not just self-evaluation with bells on – but diagnostic support for your own evaluation is available as an option. Contact Paul Crisp for more information or visit the QR pages of our website.
---
Residentials – making a difference to learning
We are very near completion of some interesting work for the Paul Hamlyn Foundation. They asked us to explore in depth at the contribution their Learning Away programme can make to learning both for pupils and staff. The evidence illustrates different ways of organizing and using residentials to support attainment, knowledge, understanding, skills, engagement, resilience, self-confidence and sense of well-being and transition.
The residentials also offered an opportunity for staff and pupils to strengthen their relationships and for staff to widen and develop their teaching skills.
We used micro enquiry tools to help staff investigate the effects of residentials. If you are interested in maximising the benefits of your residential and/or out of school learning experiences you might want to consider using a taster such as the one we developed for Expansive Education (available from here) and applying it to learning in the outdoor rather than indoor classroom. Or, like the ARC academy chain, you might like to use our user friendly and cost effective formative evaluation service to build evidence about and skills in harnessing the power of out of school learning.
---
Sing Up Networks
As more schools engage in working together through networks and alliances, keeping collaboration manageable and making sure you get the most out of it becomes a priority for many of the schools we work with. Here at CUREE, we've been working for many years on collecting the evidence about the networking activities that benefit pupils, staff, leaders, entire schools and their communities.
We know that partnerships can help schools address specific issues that their pupils face and at the same time provide sustained and cost-effective opportunities for staff and leadership development. Click here to find out more.
So we are particularly pleased to be working with Sing Up to explore how effective networked learning can lead to increased opportunities for children in schools and other settings to enjoy singing as part of their everyday lives.
As a result of this research and evaluation work, CUREE will create tools and resources aimed at supporting schools and other organisations in making networked learning and working more effective.
---
National Gallery
We are very excited about our new evaluation project commissioned by the National Gallery. CUREE will be working with pupils and staff from primary schools across the country to explore the impact of the National Gallery's Take One Picture programme and the factors that contributed to its success and longevity.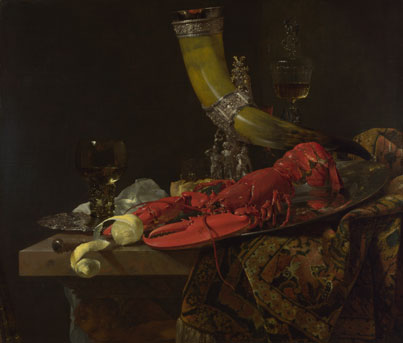 Since 1996, every year one picture from the National Gallery's collection has been offered to schools as a catalyst for cross-curricular teaching and learning. As part of the programme, school practitioners, supported through CPD and resources developed by the National Gallery, are encouraged to develop engaging learning opportunities for their pupils. When working with paintings, children create stories, performances and artwork, develop various skills (such as literacy, numeracy and group work) and often work with parents and others in their local communities. Many schools choose to celebrate their pupils' work locally or by submitting it to the National Gallery, which holds an annual exhibition of children's creations alongside those of Old Masters'.
You can find out more about Take One Picture and how it can help your school to develop exciting learning experiences for your pupils at: www.takeonepicture.org
If you are currently participating in the Take One Picture programme or have done in the past, and are interested in being involved in this research (e.g. the national staff and pupils surveys) please get in touch with Natalia.Buckler@curee.co.uk.
---
AfA - Supporting Schools with Ofsted
We are pleased to continue our partnership with Achievement for All. The evidence-based programme is particularly topical at this time as it supports schools in responding to the new Ofsted schedule's focus on the achievement of pupils with SEND. On average, pupils with SEND in Achievement for All pilot schools progressed faster in English and mathematics than the national average for all pupils. Other benefits of the programme were improved behaviour, attendance and relationships with parents, all of which are included in the inspection framework. If you would like to find out more about the programme please contact Rebecca.Raybould@curee.co.uk.
---
New Publications
You may have seen our series of articles in Optimus' CPD Update magazine which combine research and evidence on a range of CPD topics with practical suggestions about how practitioners can make use of the evidence. In the March issue we explored what leaders could do to foster a culture where staff became self motivated professional learners.
This month the Curriculum Briefing journal includes an article by Philippa summarising findings from 3 years of research into the curriculum focussing on designing creativity into the curriculum – 'Finding the golden thread – accommodating creativity and innovation in the curriculum'. This article identifies six core, evidence based principles for crafting a creative curriculum and a related agenda for action to embed creativity across all subject areas. You can read a summary of the article here.